New findings from music industry expert Larry S. Miller, director of New York University's Steinhardt Music Business Program, paint a grim future for radio. Miller's report, entitled "Paradigm Shift: Why Radio Must Adapt to the Rise of Digital," explains that although it was once a dominant source of entertainment, radio no longer plays a crucial role in the music industry—or in the lives of music lovers.
As streaming and digital music services increase in popularity, Americans are turning to digital streaming services instead of AM/FM radio to access the latest songs from their favorite artists. According to Miller, radio is no longer the minter of hits and "Record labels and key industry charts are flocking to digital in search of tastemakers and breaking music." Radio is behind the curve these days when it comes to discovering new music, and Taylor Swift's latest single, "Look What You Made Me Do" is the perfect example.
After teasing the song on her social media profiles, the singer released the single on August 24, exclusively on streaming services. "Look What You Made Me Do" received over eight million streams within twenty-four hours of its Spotify release and broke several records, including the highest first-day track streaming.
Although the radio industry claims it offers prime promotional value to artists looking to release their latest track, artists like Taylor Swift are increasingly relying on social media and digital services to take their music to record-breaking levels. And, unlike on radio, they're getting paid for their work on digital platforms because they pay digital royalties.
Streaming's widespread appeal is the biggest threat to radio's viability. Miller found that music fans in Generation Z, those born in 1995 or later, almost exclusively listen to digital audio services like Spotify, TIDAL, Apple Music, and Pandora. "Having grown up as true digital natives, this generation is uninterested in AM/FM radio and prefers the increased interactivity and personalization of digital services." Digital platforms allow listeners to customize their playlists and follow their favorite artists. Radio better wake up and face the music because Gen Z is projected to account for 40% of all U.S. consumers by 2020.
There is no question that Americans are eager to listen to music and to support their favorite artists, but the way they are listening is rapidly changing. Radio needs to take a hint from Taylor Swift: if it fails to adapt to the digital era, radio won't be able to come to the phone. Why? Oh, 'cause it'll be dead!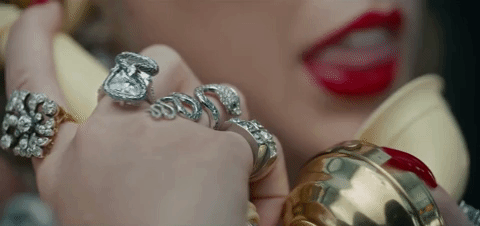 Get Involved!
Contact your Members of Congress and tell them you stand against Big Radio.
Contact congress
RECENT POSTS
Press Release
Musical Artists Converge On Washington To Demand Mus...
Press Release
Congressman Joe Crowley Criticizes iHeart's Refusal ...
Press Release
Music Creators to iHeart: Have a Heart, End the Inju...
Press Release
Congressman Joe Crowley Celebrates House Judiciary C...
Press Release
#IRespectMusic Movement Asks iHeart and Cumulus Boar...
Press Release
Congressman Joe Crowley Praises House Judiciary Comm...
Press Release
R-E-S-P-E-C-T: Lawmakers Deserve Credit For Supporti...
Press Release
musicFIRST Looks Back on a Strong 2021 Campaign for ...
Press Release
Ahead of iHeartRadio Jingle Ball Tour Stop in New Yo...